Tanzania Chamber of Mines
About Tanzania Chamber of Mines
The Tanzania Chamber of Mines was established in November 1994 and represents the private participants in the Tanzanian mineral sector.
The membership, now close to 50, includes a broad spectrum of key players in the mining industry drawn from the largest international mining companies in the world, medium scale miners, junior explorers and service providers, who have identified Tanzania as a worthwhile mining investment destination. These companies are carrying out exploration and mineral production activities. The Chamber is the voice of the industry and it plays a pivotal role within the sector to provide a recognized liaison point between the mining industry investment community and the Government, and between the mining industry and the public. This pivotal role has evolved over time to become one of a partnership with the Government in addressing country specific challenges such as job creation, poverty alleviation and attracting investment.
More specifically the Tanzania Chamber of Mines is tasked with the following:
Keeping the government and other relevant bodies informed on crucial mining industry issues on behalf of its members
Disseminating information on mining industry developments by means of newsletters and other publications
Organizing and conducting workshops and events aimed at creating awareness of the potential of the mining sector
Acting as a mediator and arbitrator when called upon in conflict resolution between members
Commissioning industry research
The Tanzania Chamber of Mines is governed by a "Council" that consists of 4 office bearers (Chairperson, Vice Chairperson, Honorary Secretary and Honorary Treasurer) and 5 other members from among the membership. The constitution allows for 4 co-opted members who can join the Council by virtue of their knowledge or sector interest or skills in the mining industry. The Secretariat is run by an Executive Secretary.
About the executive secretary
Eng. Benjamin J. Mchwampaka is a seasoned Mining Engineer with more than 30 years of experience in the mining industry in Tanzania. His first employer was the Ministry of Minerals, where he started as a junior mining engineer and he rose to become a Principal Mining Engineer. He was later appointed as the Commissioner for Minerals in Tanzania. He then transferred to the National Environment Management Council (NEMC) under the Vice President's Office, where he held various managerial positions before becoming the coordinator of a 7.4 million US$ project called Environmental Health and Pollution Management (GEF funded). This project is responsible for reducing the use of mercury in Artisanal and Small-Scale Gold Mining in Tanzania. He held this position until compulsory retirement in December, 2021. He joined the Chamber in January, 2022.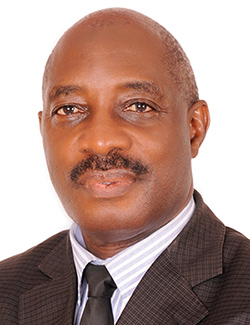 Contact
Tanzania Chamber of Mines
Plot no. 8, Manara Road, Ada Estate
PO Box 13369 Dar es Salaam
Tel: +255 22 2667594
Fax:+255 22 2667511
Email: This email address is being protected from spambots. You need JavaScript enabled to view it.
Executive Secretary
Eng. Benjamin Mchampaka
Email: This email address is being protected from spambots. You need JavaScript enabled to view it.
Mobile: +255 754 366 968
Website: www.tcme.or.tz