The Botswana Chamber of Mines
The Botswana Chamber of Mines (BCM) exists to serve the interests of the mining industry in the country and to influence policy decisions and strategic intents within the government, non-governmental organizations and related bodies.
In its vision it has placed itself to be an effective and unified voice for the mining industry that also educates and shares knowledge with its stakeholders.
It has managed to fulfil its mandate in the short history that it has been in existence and the future looks bright as the mining industry expands through exploration and establishing mining operations around the country.
All mining companies in the country are affiliated to the Botswana Chamber of Mines and the organization is run by an executive committee.
Mr. Charles Siwawa
Mr. Charles Siwawa is currently employed as the Chief Executive Officer of the Botswana Chamber of Mines based in Gaborone, a position he has occupied since 2010. He holds a Master's Degree in Industrial and Administrative Sciences from City University London, UK over a Mining Engineering Degree from the University Of Leeds, UK.
Mr. Siwawa has extensive background in the mining industry in Botswana. Prior to joining the Botswana Chamber of Mines, he was employed by Debswana Diamond Company in various capacities from 1982 until 2009.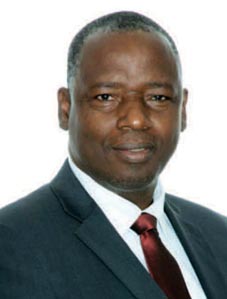 Contact
Email: This email address is being protected from spambots. You need JavaScript enabled to view it.
Website: www.bcm.org.bw